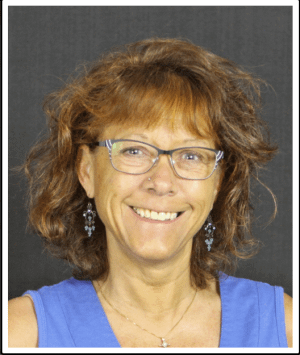 The persistence of a believing friend and the power of God's healing in the face of devastation, are the reasons Sharyn Brown can walk, talk and share her gifts with others today. Here is her powerful story of redemption and determination to make her life count for the kingdom of Christ.
Because More Times Than Not….Life is Hard.
by Sharyn Brown
I was raised Catholic, so I was aware of Jesus. Being aware was as far as it went. I was confused and didn't understand Him at all. However, in the spring of 1995, my life changed.
After months of my friend Kris, buying me a Bible, giving me the gospel countless times and a ton of tapes, I finally listened. I now know the urgency she felt, because I have felt it many times myself.
It was an ordinary spring evening, I was doing dishes and I decided to listen to a tape…just to shut her up. Before I realized it, I stopped doing dishes and went to the couch to listen. FINALLY! It made sense! So many questions I had were answered.
I started attending a Bible teaching church with Kris and her family. I could not get enough scripture teaching.
Unfortunately, over time, my soul that was once on fire for the Lord, dimmed and I was back into doing things my way. I didn't realize it then, but my life was a mess.
The afternoon of May 1, 2000 changed everything. I was at work when I had a hemorrhagic stork, which is a bleed on my brainstem. I learned later that most people who suffer this type of stroke die within the first 3 days, those few who do survive are in a condition called "lock-down", which means they can only use of a muscle is their eyes.
I was without the ability to walk or speak. I couldn't feed myself. I had tremors. At the time, it was a devastating thing!
Thankfully not much time had passed when I realized…this is what I needed for my soul to be on fire for the Lord once again. This stroke has made me better, not bitter.
So many things in my life have changed for the better since I committed my life to Jesus. Caring about others has been the biggest change. I find myself always wanting to 'help'. Though limited in my abilities, I can offer friendship and encouragement to those that are lonely, to just be with them, reassure them that God cares for them, and that I care for them.
There is so much value in living life together in the church, because more times than not…life is hard. To know others are there for you is comforting. They are not there to judge, but to help. To grow spiritually, you must hear God's word, learn His word and then put that into practice. LIFE Groups are a great place where you can do all of these things. How wonderful to grow together, sharing different experiences and working through hardships together!
My recovery has been a slow uphill climb. But you know, the more I have climbed, the more I have trusted God. As the years go by, I find myself trusting Him more and more.