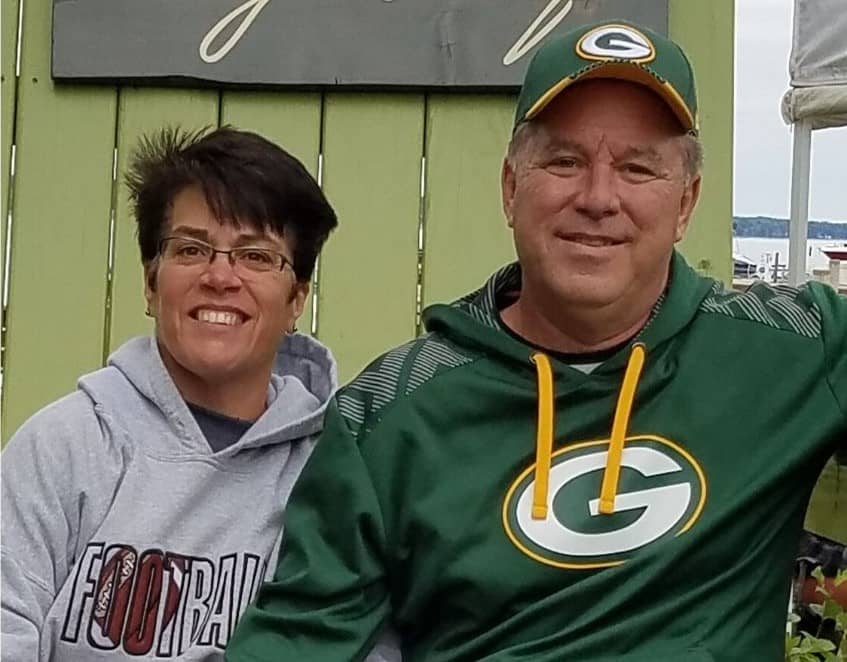 A family illness drove them to their knees, but a blockbuster movie inspired them to go to war.
Although Stonebridge members Mike and Connie Trosky had been believers in Christ for many years, daily prayer together had not been part of their life. But when Mike's dad was diagnosed with lung cancer, they leaned on each other for support, but they knew they needed God's strength to face this trial. And so, they began to pray. And they made a commitment to do it together.

"We started by holding hands," Mike said. "I began praying out loud and after awhile it got to the point where Connie was ready to do some praying out loud and we would alternate days. In the beginning when she started to pray, she would always end our time together frustrated, saying "That sounded too rote", and I told her, Jesus doesn't care what we say. Don't get so concerned about comparing your words to my words, we're just two people praying. Just talk to Jesus."
Shortly after Mike's dad passed away, the movie "War Room" was released. Little did they know how much God would use this story to shape their own.
"We had been in prayer before seeing the movie," Mike remembers, "but when we walked out, we had an urgent feeling that we need to get after this. We need to be proactive rather than reactive. And we need to get specific about what we're asking."
And so they went home, cleaned out a room in their home and declared war.
"Instead of being more general about our prayer time, we got specific about what we want to pray. And that's where the room came into play. I'll put pictures up there about our kids or others to remind me what my prayer is about that day. We'll write dates when I pray and a verse that I prayed for that person or situation. Then we'll write down a date when the prayer was answered. And then we will have a day of praise," shared Mike.
In addition, the couple has begun memorizing scripture verses together to keep their mind focused on God's Word throughout the day.
"We do a memory verse every 2-3 weeks," noted Connie. "Even though I can't always remember the whole verse every time, it's exciting to have God bring them to mind just when we need them most. A lot of times we choose verses based on ones that we have heard in a sermon. We look at each other during the message and make sure one of us is writing it down so we remember to add it to our list for memory."
When asked how this has changed their lives, Connie shared, "I'm more confident, I feel like it's no longer rote prayers. We pray for people in our church, at our work, and part of being in the war room helps you process life. We always wonder things about life. Sometimes I wonder why am I at the place I work, but now I believe God is using me there. I have become stronger, and am able to have good conversations with co-workers to share my faith."
"I now have an intentional thought process," Connie continued. "I will intentionally say we're praying for you and really commit to it. Now I ask, can I pray for you? I never would have done that before we started this prayer time."
Both say that going into battle with prayer has opened their eyes to what God is doing all around them.

"Now we see God answering prayers," expressed Mike. "Before we wouldn't see it. Because we weren't looking, but now see Him answer. You see something happen and you remember praying about it. It's often not the exact thing we prayed for, but it is always something a lot better that we never would have planned. God's way is always better than ours."
One of the blessings through this commitment to prayer has been the strengthening of their relationship with one another.
"Prayer has opened up conversation between us," said Connie. "It has helped us make sure there are no secrets and has given us an avenue to come together daily, to share hurts, to ask for forgiveness and has kept us accountable to keep our eyes on Jesus."
Mike agrees. "I can't suggest to couples enough to start praying together. Even if you're not married. Just start praying. And we highly recommend seeing the movie War Room. It has helped understand the importance of trusting Jesus with everything and everyone in our lives."
Mike and Connie have been attending CHEFC/Stonebridge for 28 years and have been married for 39 years. Next time you see them, ask them about their war room. They'd be happy to share how they have seen Jesus winning battles all around them and the blessing it has been for them
You can't pray together and be in anger at the same time. You also can't be anxious when we are thanking God. Our word for the past three years has been "Trust"

Has God done something incredible in your life that you want to share with others? Fill out this form and be a part of life change!