"It all culminated one night in a loud argument with my wife," Jeff revealed. At that moment, he knew things needed to change.
Working in the entertainment industry, the effects of COVID-19 had directly impacted Jeff's livelihood. But what he hadn't realized, until that moment, was how much the events of the past several months had affected his heart.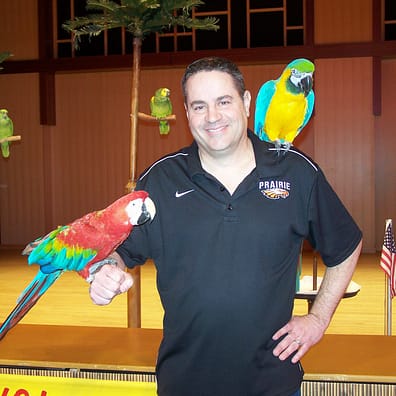 "I had grown up in the church and was even baptized as a teen, but my participation in the church had grown less and less over the years. Once Erin and I were married and had our son Andrew, we thought we needed to go to church and raise our children in a Christian home. Andrew was obsessed with construction equipment and knew the names of all the equipment. He begged us to drive by the construction site of Stonebridge. It is clear God was working through him to draw us to closer to him and eventually attend Stonebridge. Once the construction was completed we started attending and became members of the church. It is at Stonebridge that I submitted my life to Christ along with my wife Erin," recalled Jeff.
But the past several months had taken a toll on Jeff's faith.
"The COVID-19 situation kept me physically away from the church, but I also let myself fall away from God," admitted Jeff. However, the argument with his wife was a turning point. It was a powerful moment God used to draw Jeff back to Jesus.
"I had to do a lot of praying and reflecting," Jeff said. "I realized that I couldn't handle being out of work and losing some of my self–identity. I needed to turn back to God and ask for help."
Through prayer, scripture reading and a renewed commitment to trust God, Jeff has grown in His relationship with the Lord, strengthened his marriage and become a better role model for his kids.
"I learned that I can't figure this out on my own. God is good and worthy to be trusted," he shared. "It's okay to feel inadequate and down during these times. But, now I see communication with God and others is key to seeing life in a different perspective. I encourage anyone feeling this way to pray, read God's word and don't be afraid to ask for help from a pastor, elder or other Christian friend."
How have you grown and/or changed this past year? Where have you seen God at work in your life? Please take a moment to share your story with us!