When Kathy and Kenny Mensen heard about The Bible Recap at church last fall, it piqued their interest. Both were looking for a way to grow deeper spiritually and agreed this resource might be just the thing to help.
"We thought that it would be good way to read and understand the Bible and a great way to learn together," they said.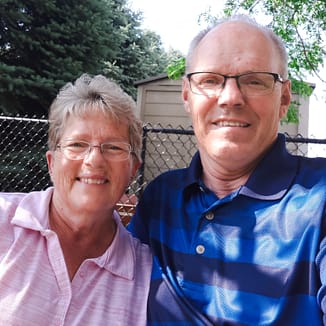 The Bible Recap is a short daily podcast (< 8 minutes) which provides a daily chronological Bible reading schedule and offers a brief summary of each day's reading in a casual and easy to understand way.
"We found a time that seemed to work and followed the daily reading and listened to the podcast. Work schedules kept us away for a bit but it was easy to pick up where we left off. We read the Bible chapters individually and then listen to the podcast together and discuss it together.
The commentary by Tara-Leigh Cobble is thought provoking and helpful in understanding what was just read. Through this study, we have come to appreciate the importance of all of scripture and have a better understanding of how the Old Testament and the New Testament are connected," they continued.
Not only has The Bible Recap helped the couple grow personally, but their commitment to spend time together studying and interpreting God's Word has also strengthened their marriage in new ways.
"It has brought us closer and is helping us to understand where we are spiritually and how we can encourage each other. As a couple we found that it is a great way to spend time together and learn together and it would also be a great family activity."
The Mensen's encourage everyone to check out this resource. Learn more about The Bible Recap podcast, visit www.thebiblerecap.com