When Daniel, Lori, Jill and nine others heard about the opportunity to deliver food to hurting families through the Hoover Community Pantry, they felt called to act to help others in need.
During the COVID-19 pandemic, every Thursday nearly 300 people (over 50 families) receive a box of groceries and an expression of God's love on their doorstep thanks to a dozen faithful Stonebridge volunteers serving with the Hoover School team.
"I realized this was a way I could give some of my time (which I had a lot of since everything was cancelled) to help others who are in need during this season," said Daniel Hollinger, age 17.
The food is provided by HACAP and transported to Hoover early in the week by Stonebridge volunteers. It is then packed in boxes by the Hoover School team and prepared for pick-up by the delivery volunteers.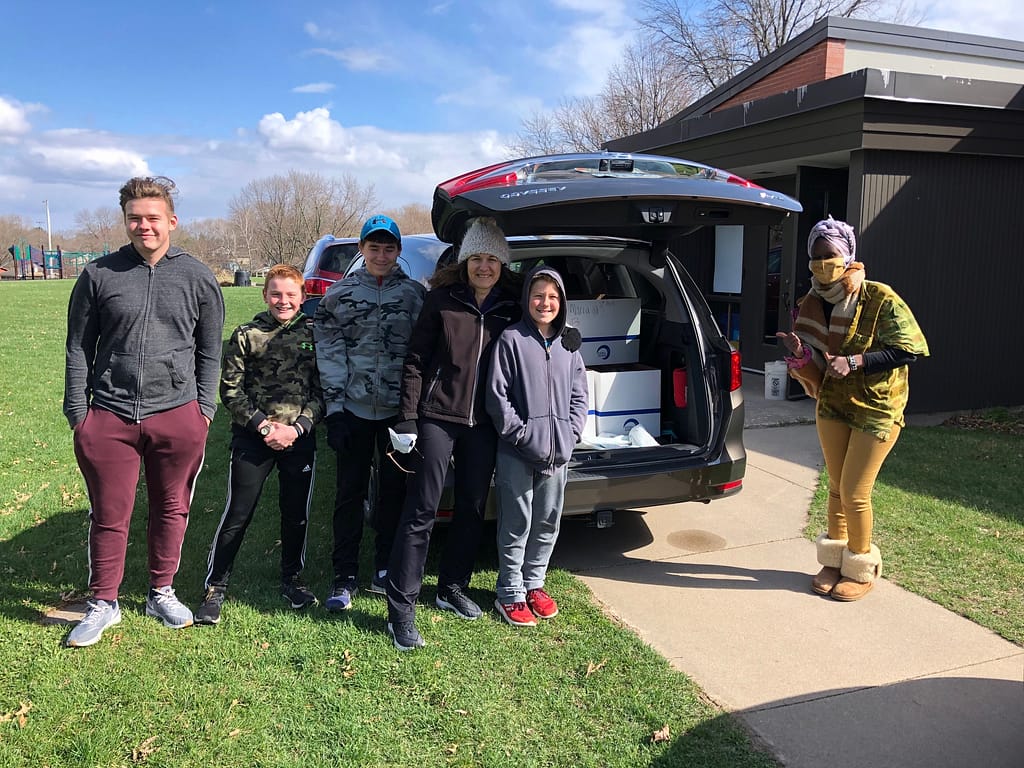 "We arrive at Hoover on Thursday afternoon, receive our list of addresses to deliver to and load boxes of food and crates of milk/juice into the back of our van," Jill Louzek describes. "My sons, Ben, Thomas, John and I load 8-10 boxes of food into our van each week. We then drive to the designated addresses and leave the food by the front door."

"This program has been greatly needed during this time," shares Lemi Tilahun, Community School Coordinator at Hoover Elementary. "We started this effort to help Hoover families, but it has grown over time to helping our greater community."
Both the Hoover Team and Stonebridge volunteers have seen how God is blessing those in need as families who live near Hoover families have seen needs being met, and have expressed their own need or shared the need of a friend. The deliveries have increased to meet the growing needs.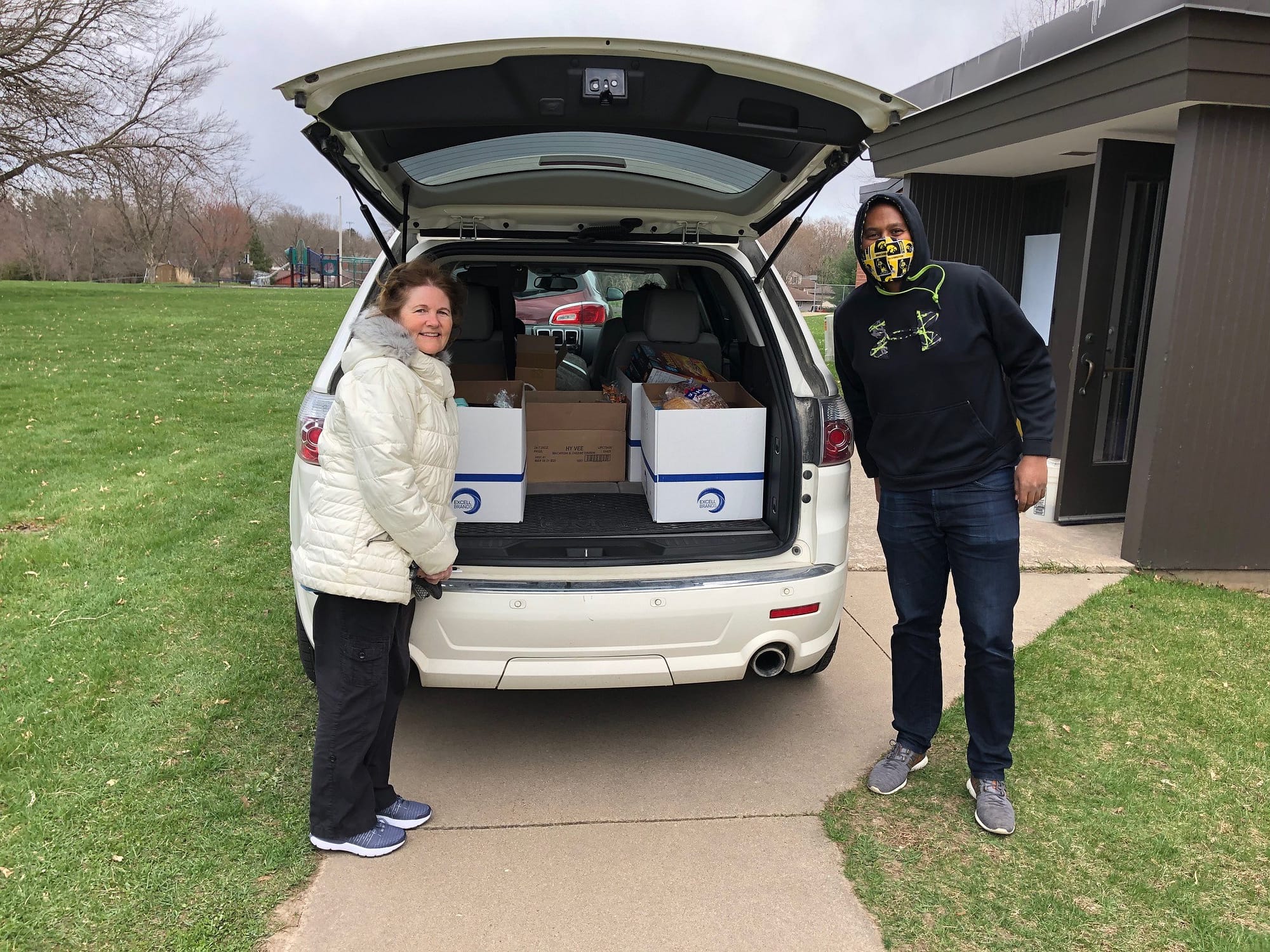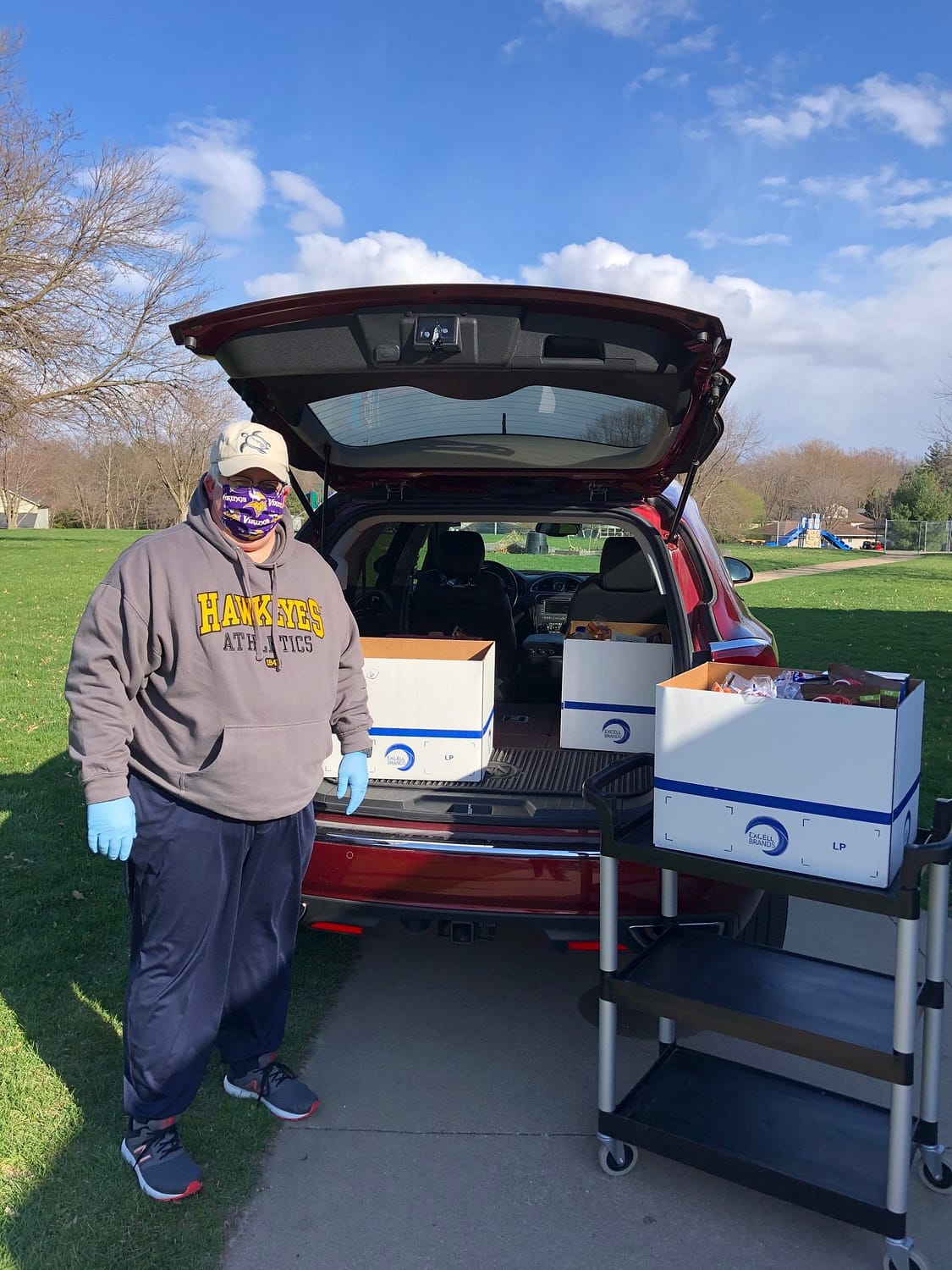 In addition, those delivering food have also seen how God is working in their own lives as they serve.
"I have seen God at work in me because I chose to do something that was a little more out of my comfort zone," Daniel says. "This experience has changed me because even though it is a relatively small part of my time and a small part of my life as a whole, it still feels like a big thing and something that is important, and that helps others, even if it's just in a small way."
Thomas has seen God at work, noting how there are always just enough delivery drivers each week to accomplish the work at hand and his mom, Jill shares, "God answered my prayer in a way I didn't imagine. When I got my new van in October 2018, I asked God to use this van for his glory. I would have never imagined that in the spring of 2020, our world would be turned upside down and we would be able to load food for 10 families in the back of our vehicle and be the hands and feet of Jesus each Thursday as we help meet this important need."
Lori Nordine who used to live in the Hoover neighborhood, has been so encouraged by the impact this is having…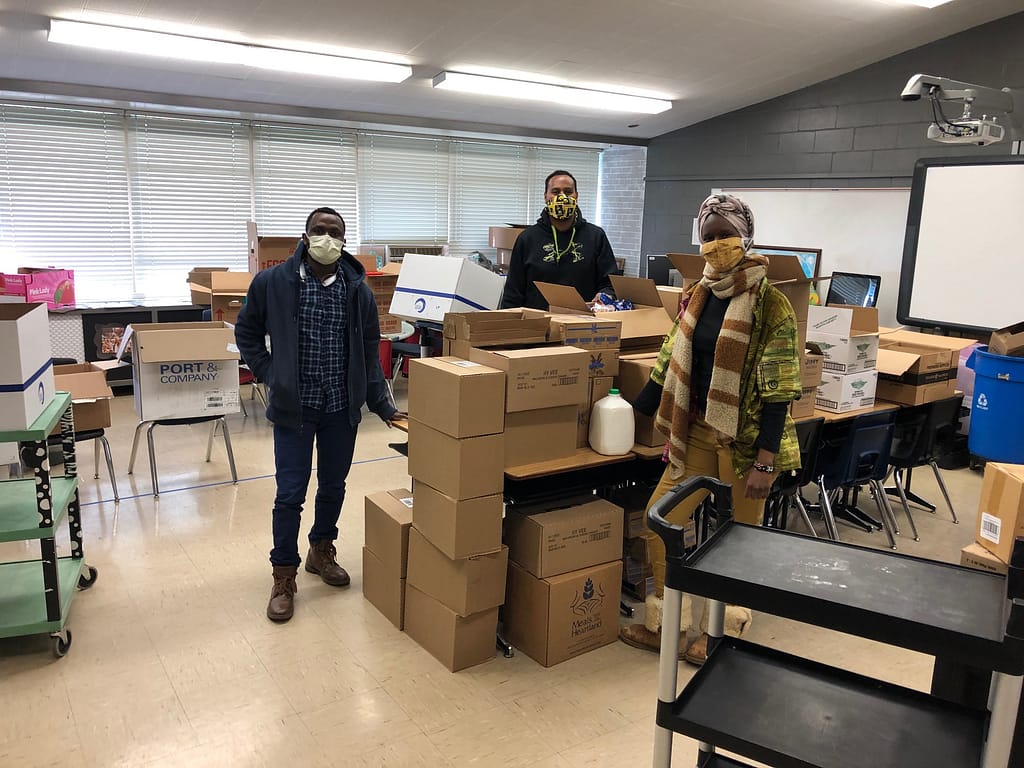 "I have immensely enjoyed the Hoover staff who bring out the boxes of food to my van," she says. "I feel like we are a good team and feel very appreciated as part of that team. I've been told by one gentleman that they had visited Stonebridge and really enjoyed their time there. That was so encouraging to hear! It really isn't hard work or takes that much time and I know this helps people feed their families. It brings happiness to me because I felt called to be able to help with the 404 vision!"

Although our partnership with Hoover began nearly two years ago, this experience has allowed for greater community building and provided more opportunities for relationships with those served by Hoover.
"We have known your church to be great stewards through our ongoing partnership," says Lemi, "but this extension beyond self to indirectly and directly meet the needs of our community and check-in with people during this time has been such a blessing. If not for the willingness and contributions of Stonebridge volunteers and our collective desire to care for our community, 300 people would go hungry."
Special thanks to all who have helped serve with this effort! Please continue to pray for our community and for God to show us how we can share His love with each person we meet to help them take their next step with Jesus.