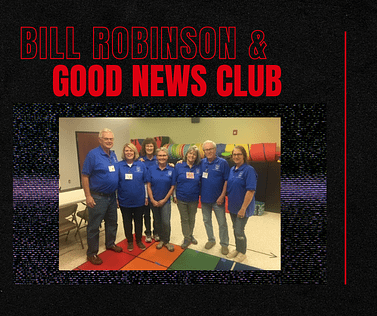 "Last spring, when we learned school would be closed for the rest of the year, we wanted to find a way to continue sharing God's love with the kids who had been attending our Good News Club at Taylor school. Our group got together and made a video which included a few Bible story lessons and some fun clips of our team expressing their love and prayers for the kids. We mailed out 40 DVDs to these families. We continue to pray for the kids and for the opportunity to host clubs at Taylor and Hoover in the future.
Our group members include: Rick & Sherry David, Bonnie Parr, Michelle Humphrey, Mary Doty, Carol Myers and Bill & Deb Robinson.  The Good News Club is part of Child Evangelism Fellowship and meets after school to share the gospel and show love to kids.  All kids are welcome to attend. "  Bill Robinson
How have you grown and/or changed this past year? Where have you seen God at work in your life? Please take a moment to share your story with us!