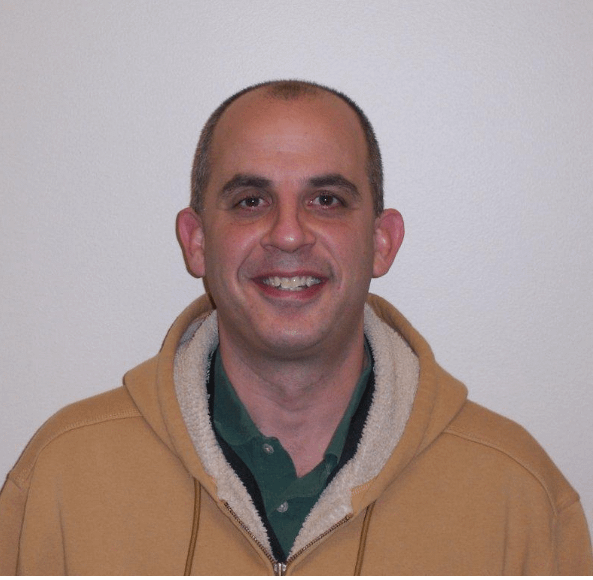 Before I had a relationship with Jesus, I lived in fear. I did not rely on God; I relied on myself. However, a decision I made one day during lunch with a co-worker, has changed my life forever.
Becoming a 'Signpost to God'
About 12 years ago, I was with two co-workers, David and Cory, at lunch having a discussion about the Bible. I made the comment that I wanted to read the Bible myself one day, and David asked if we'd like to read the Bible with him. We agreed, and every evening my wife and I would read and discuss the assigned text. For 1.5 years, David met with Cory and I every morning before work to discuss what we'd read. As a study leader, David trusted and relied on the sufficiency of God's Word to teach us and came alongside us to answer any questions and pass on what he had learned. He told me he wanted "to be a signpost to God." When we finished reading the Bible, David told me I had a decision to make. I prayed to God and confessed to him I am a sinner and needed the forgiveness only Jesus can provide. I told God I wanted him to be the Lord of my life.
Growing in Faith
Once God started drawing me closer to Him, my understanding of His love began to grow. God explained His sovereignty through a brother who shared the fact that not one particle in the universe is outside of God's control; nothing can thwart God's will. God showed that I can live by faith — in His salvation, His love, His sovereignty, His perfect plan.
I began attending the Thursday morning Men's LIFE Group at Stonebridge where we study God's Word, share what's going on in our lives, and pray for each other. When we study scripture together, we learn from each other's responses, enhancing and challenging our understanding. When someone shares what God is doing in their life or the life of someone they know, it is an encouragement to everyone.
Sharing the Blessing
Recently I have met with Robin to learn more about making disciples. We have explored different facets of disciple-making through study and discussion of selected scriptures. As a result of these discussions, God has increased my desire to share the Gospel with others and to be observant for opportunities to do so.
I believe LIFE Groups are so valuable as we seek to know God more. The Bible tells us living in community is important. One verse we studied during the Thursday morning men's group comes to mind: Hebrews 10:24-25. The verse speaks of stirring up one another to love and good works and encouraging one another.
Like David, I desire to be a 'signpost to God' and point others to His amazing love, grace, mercy and forgiveness.
Are you involved in a LIFE Group? Learn more about Stonebridge LIFE Groups HERE.