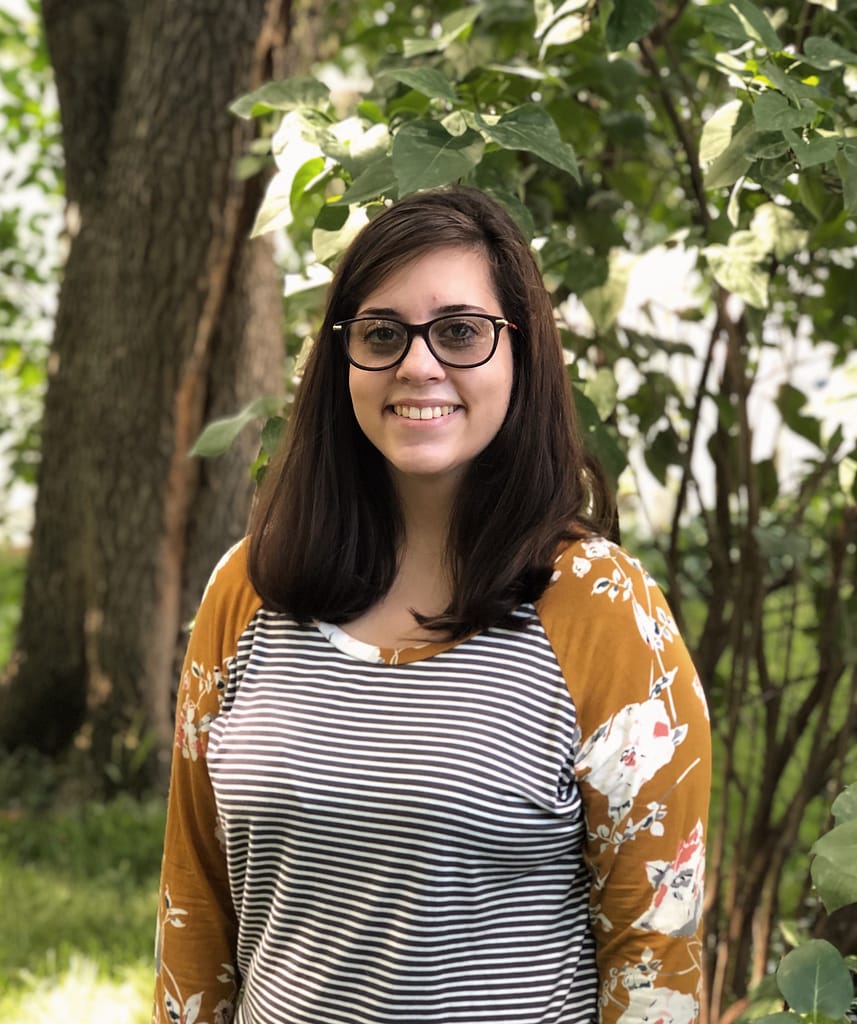 A few years ago this teen was struggling with deep depression fueled by an overwhelming feeling of anger. If not for the mentoring of some faithful Christian women who were committed to walking with her and guiding her towards Christ, she's not sure where she would be today. Heather Taylor, 21, grew up attending CHEFC / Stonebridge with her parents Bob and Crystal Taylor and her two brothers. Over the last few years, post high school, she's experienced some life-changing spiritual growth and she looks back at her time in the Stonebridge youth group as planting seeds for this growth.
"I always felt very welcomed and loved at youth group," she remembers. "There were people I could trust and talk to and women who tried to mentor me when I was struggling. I know I had a lot of people praying for me."

Heather Taylor
And although she continued to struggle, God had a plan to help Heather see life from a new perspective. After high school, she began attending Kirkwood Community College and became involved in a college ministry called The Salt Company.
"God grew my faith in extraordinary ways in those two years through a community of college students who genuinely love God and are devoted to Him. I walked with authentic women who challenged me and didn't hold back hard truths I needed to hear. I've learned the importance of Scripture and being in the Word daily."
Heather credits the mentoring by both women at Stonebridge and students in Salt Company for helping her to see how God is at work in her everyday life.
"I had a lot of anger that I didn't realize and some I was just denying. God brought me to a point of total surrender where I chose to give Him control and let Him do the work in my life."
"God has worked in so many ways to transform my heart of stone to a passion for Him. Where bitterness, depression, resentment, and anger once ruled, His Spirit has turned to contentment, forgiveness, love, peace, and joy. He has breathed a new life into me and I am not who I was before.
Having been out of high school for three years now, I have seen my faith mature through obedience to God's Word, killing sin, serving others, and the joy I now have. I am ready to commit to whatever or wherever God calls me. I am eager to learn how to better articulate God's salvation plan and sharing Christ with the people I encounter. I desire to learn and understand Scripture, better love and fear God, serve others, reflect Christ, and to use this knowledge and wisdom to live out the Great Commission."
This fall, Heather plans to attend Emmaus Bible College where she will major in Biblical Studies. She is considering a focus in Women's Ministry or Children's Ministry as a way she can continue to invest in the lives of others and pass along the love and mentoring she has been shown.
Every time we choose to walk alongside someone in their journey and point them to Jesus, we are helping them take their next step. We may never know how much our time and love will mean, but we know that seeds planted can produce much fruit. So, be encouraged by Heather's story and consider who God has placed in your life that He may be calling you to mentor and walk with today.
Has God done something incredible in your life that you want to share with others? Fill out this form and be a part of life change!