She felt like she should do something to help, but she didn't know what. And so, she took her question to the only one who would have the answer.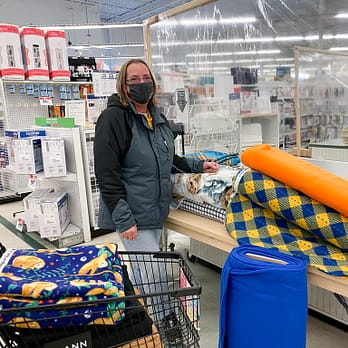 "With everything going on between COVID, the Derecho, and all the people out of work and homeless, I wanted to do something to help," shared Penny. "I'm not a person who can just sit still, if I know there is a need, I want to help in whatever way I can."
After seeing a story on the news of a woman serving food to homeless people under one of the bridges downtown Cedar Rapids, Penny felt like this might be her answer.
"I have learned to ask God what I should do. So I prayed. God put on my heart that I have my needs met, but there are others that don't. When I saw this story, I got in contact with Bridget, the woman serving under the bridge," said Penny. "Bridget had been in need and someone had helped her. Now she is giving back by serving food to 80-100 homeless people under the bridge each day. The shelters are full and these people need help."
With their food already provided, Penny wanted to make sure they had something to keep them warm on these very cold nights. She had made blankets in the past for friends and family and knew this was a way she could serve.
"Most of these people are sleeping in their cars or any covered space they find. I am now taking any extra money I have and am making double fleece blankets for the people Bridget serves. So far, I've made 25 blankets with the money I've had and several donations God has provided. I'm still working towards making 80 blankets and trusting God will help me find the money to meet the need."
Having attended church at various times throughout her life, Penny began attending Stonebridge in 2019, recommitting her life to Christ and was baptized at Family Camp that year. Being the only believer in her family has driven her to pray that those she loves and all those around her will find Jesus. She says, "I have learned I am not alone in life's problems, but everyday is a new journey with Jesus."
"Trust in God always to show you the way," Penny encourages. "You may not always feel Him with you and may feel lost, but He is always there. God will answer in his time, not ours, but he is there. Be patient, even if it's hard and you see no way in circumstances. Remember God is in control. Always look to God for all answers. Pray, Pray and Pray!"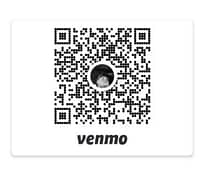 If you would like to contribute to provide the materials for additional blankets, you can do so through the Venmo link or by contacting Penny at 319-576-8081
Where have you seen God at work in your life? Please take a moment to share your story with us!