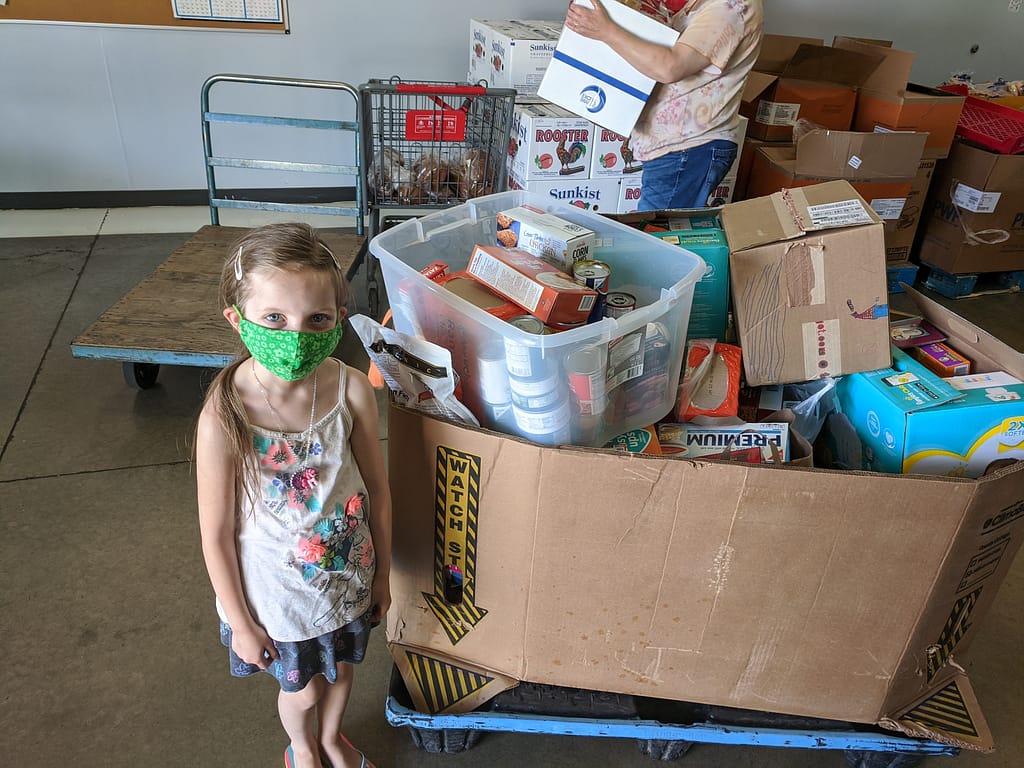 "I want to do something to help people. I feel like I'm not doing enough. Will this help?" she said as she presented her piggy bank to her mom.
Although all of us have been affected by COVID-19 in multiple ways, few of us have been as motivated to help others as this loving Stonebridge kindergartener.
Adelyn Kelling, age 6, came downstairs one night after bedtime burdened for people who were suffering from this pandemic. She was worried. She had read a kids magazine article that highlighted the needs of kids during this time. She wanted to help. She didn't know what she could do, but she was willing to give everything she had, her whole piggy bank, if that would help.
Although her parents offered to help her donate something to a local food bank, Adelyn wanted to do something more. Never underestimate a young child when they are filled with love, compassion and an idea from the Lord.
"I had the idea to do a food drive in our neighborhood," she shared. And so … she did, all on her own.
Wanting this to be a good learning lesson for her daughter, Adelyn's mom explained all the steps that would need to be taken to make this idea successful and emphasized these would be Adelyn's responsibility. After practicing a few times, Adelyn called HACAP (all by herself) and shared her idea with them, asking about the types of food that were needed. She then created flyers that she and her family distributed to 62 homes in her neighborhood and posted online.
When the donation day arrived, Adelyn waited outside and greeted neighbors as they brought bags and boxes of food to set on her front porch.

"We had a huge response," Adelyn's mom, Jennifer, said. "A lot of people from the neighborhood introduced themselves and a few even left notes for Adelyn, encouraging her for her act of love."
When HACAP weighed the food donation, Adelyn was so excited. Over 550 lbs of food had been donated! She was told this amount of food will feed 460 people. Praise the Lord!
"It felt really good to see all that food and I felt really proud," Adelyn commented after delivering the food to HACAP.
"We always tell our girls to "shine bright" (a light for Jesus), and we're so proud of the way Adelyn shined bright during her food drive," shared Jennifer. "From beginning to end she bravely did what it took to set up her food drive and bring it to fruition. We're humbled at how God has used her to bless and inspire others!"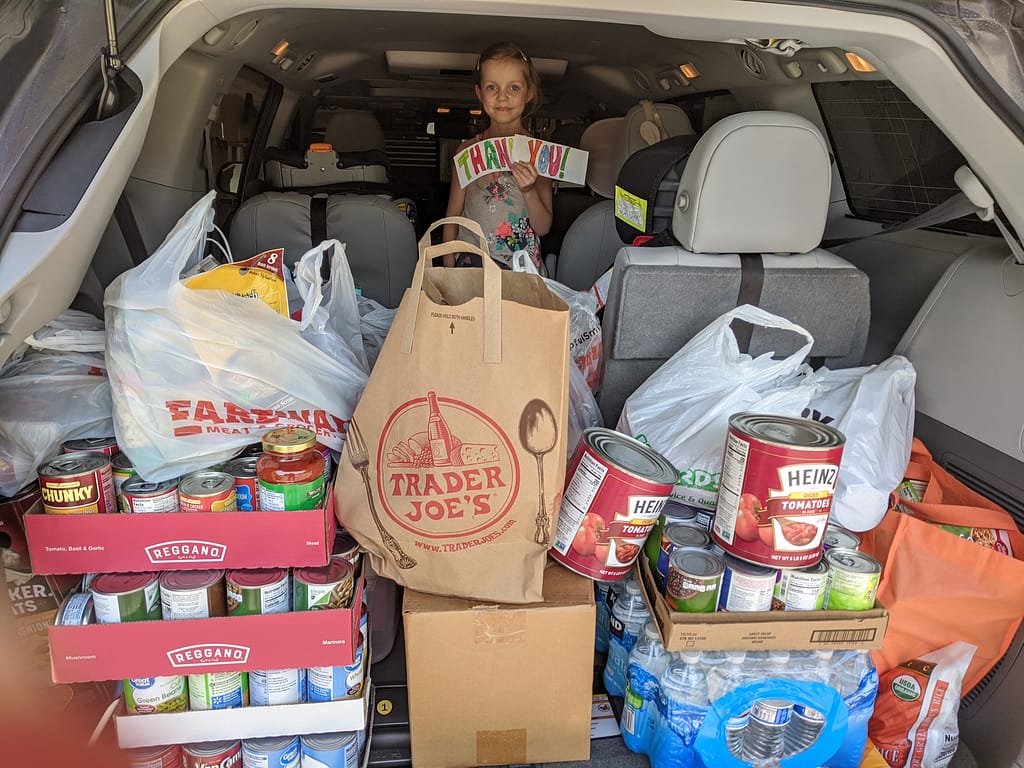 The family and all who donated are excited to see how God will use this effort to bless others in our community. It's a great reminder to us all that no one is too small to be used by God. All we need to do is to pay attention to the things He lays on our hearts and step out in faith. When is the last time you had the faith of a child?
"Don't let anyone look down on you because you are young, but set an example for the believers in speech, in conduct, in love, in faith and in purity."  1 Timothy 4:12

Has God done something incredible in your life that you want to share with others? Fill out this form and be a part of life change!