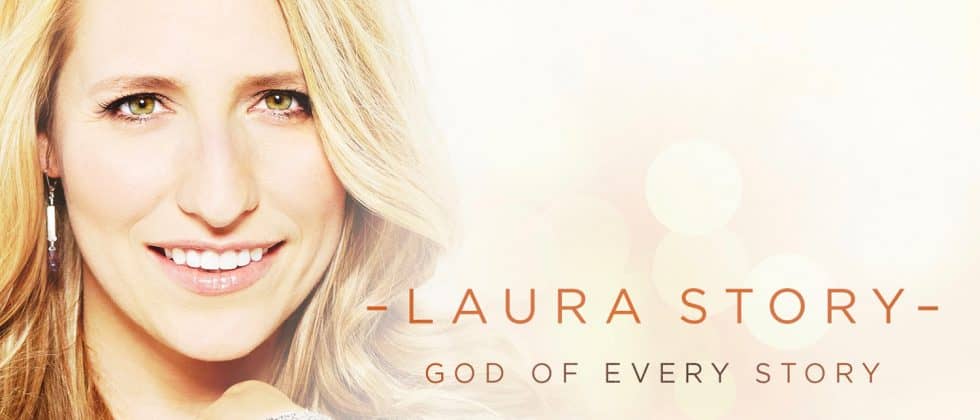 Laura talks with Stonebridge Church in a pre-concert interview, November 28, 2016
Just like many of us, Laura Story has experienced great pain and trial in her life. But how she has responded has changed the hearts and lives of people across the world. In this season, her hope is to help others who are hurting learn how to think about Christmas in a very different way.
Admittedly, Laura wasn't sure what she "wanted to be when she grew up." As she neared her young adult years, she thought maybe she'd be a teacher or a social worker, but it is clear God had different plans for her life.
After college, she began to write songs. Through a series of what seemed like random events, but can now be recognized as God's fingerprints, Laura was asked to join the staff at Perimeter Church in Atlanta, GA as a worship leader about 12 years ago.
"I absolutely love it!" Laura says. "I get to lead worship at the local church which is something I'm passionate about as well as travel all over the country and share songs and stories about God's faithfulness in my life."
Sharing songs and stories is truly Laura's passion.
"What I really feel like God has called me to do is share the truth about who He is and His promises seen in the scriptures with others to bring about life transformations. So, whether that happens through the songs that I write, or leading worship or sharing stories at events, it's all in my mind the same thing – I cherish any opportunity I have to talk to people about finding hope in the person of Jesus Christ."
Understanding the significance of what God has called her to do, Laura does not take her calling lightly. She has a keen awareness of how God has used her life to make His power and blessing known to others.
"I have the opportunity to talk to a lot of people who are in hard circumstances and who are struggling with the weight of things in their life, and I get to talk with them about the things my family has walked through and how we have found hope in the person of Jesus.
"God tells us He's going to work all things together for good and He tells us He's going to shine His light through, but He doesn't necessarily promise that we'll see all of that this side of heaven. For some of that we just have to trust that He is working in His way and His time."
When asked about where the inspiration for her songs comes from, Laura shares, "Most of my songs come out of personal experience. Psalm 40, is one of my favorite passages in scripture but it's also a Biblical song, where David talks about waiting patiently on the Lord and God heard him and pulled him out of a pit of destruction and set his feet on a rock and David said, "I'm going to sing a new song to the Lord."
"I remember the first time I read that passage thinking "That's just like me!" That's why I sing. It's not just because I like music, it's because God has done something substantial in rescuing me from the despair I think that kind of comes with living life in a broken world and more specifically for us the pain of trails. My husband had a brain tumor about 10 years ago and has had a lot of health concerns ongoing. It's been a tough journey for us, but we still have a lot of hope. We've seen God heal his body in a lot of ways that we've prayed for and in other ways where He hasn't chosen to heal him, we've seen God sustain us even in the midst of walking a hard road. We have much to be thankful for."
As Laura prepares to visit Cedar Rapids in December, she hopes to be a light to those who are struggling and wondering "How am I going to celebrate Christmas this year?"
"I love Christmas events!" she continues. "The greatest privilege is getting to talk with those who are going through a hard time right now. Whether it's the loss of a loved one or a job or some other hardship, for some, this season seems to point out how much happier the holiday is for other families than their own. But I get to talk to people about this idea of Immanuel – God with Us – this idea that Christmas isn't just this happy time where we reminisce about this baby born in a manger, but we celebrate that God looked down and saw the brokenness of humanity, the brokenness of unemployment, infertility, loss, etc. and His response to that brokenness was the person of Jesus. He sent Jesus so that we'd never have to walk through that alone."
"My desire is to redefine the very idea of Christmas for people and encourage them to celebrate the holiday in a new way. Less about having a "happy" Christmas and more about having a "hopeful" Christmas.
Laura Story will be performing at Stonebridge Church on Friday, December 9 at 7 p.m.  Tickets are on sale now.  General admission $20, Gold circle $40 (Gold Circle includes pre-concert Meet & Greet with artist. Gold Circle tickets can only be purchased at the church).